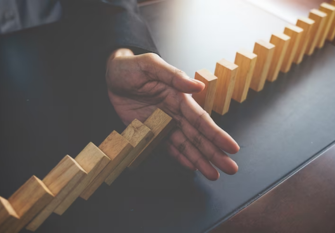 There will inevitably be weird instances when you plan an event, regardless of how knowledgeable or well-prepared you are. It is especially pertinent to the uncertain realm of planning an event and frequently occurs while choosing and finding venues. The good news is it is part of the job description of an event planner to cope with unforeseen. Each event planner rehearses to confront the unknowable and conquer it; while issues might occasionally arise, how you respond to them is what counts. When searching for a location, what might go wrong? We discuss with you the things you should be on the lookout for as a venue as a reputable best event organizer in Bengaluru.
Lighting– Lighting up large venues may sometimes be challenging. When assessing a venue, consider the amenities and plan how the natural and artificial light will enter the venue. As simple as it seems, poorly illuminated areas do not promote good photographs. In addition to giving an event focus, lighting creates unforgettable moods that add to the experience.
Restrooms and other amenities– Of course, your location needs enough restrooms for the estimated number of attendees. Otherwise, there may be a big line at the restroom, which could not be pleasant for the event attendees. Determine whether the location has enough sanitary restrooms for both men and women and, more crucially, whether there is a wheelchair-accessible restroom.
Accessibility of food– The menu is one of the significant expenses for an event, and you want to wow your guests with an excellent dinner. Your meal should be freshly cooked and, more importantly, enough for everyone to do that. Having a wide choice of vegetarian options and excluding volatile foods like those containing seafood or peanuts from the menu also pays off (as it could cause allergies to most). Yet again, it seems pretty evident, but it is something that is frequently disregarded.
Venue Size– Finally, choosing a venue that is either too tiny or too huge to suit the number you anticipate is probably the worst thing you can do as an organizer. A venue that is too tiny would make people feel uneasy, while a location that is too big will give the impression that the event was not well-attended and the anticipated number of attendees didn't show up.
Long after the event, you want your audience to still gush about it. Do your homework and give enough time to make a detailed plan for the day. Avoiding terrible venues may seem simple, but many things might affect your reputation. So, ideally, opting for a professional event company is rational. A Bigbeeexperience is a dedicated team of experienced event managers from Bengaluru. They have received extensive training to deliver top-notch services and ensure that all your unique needs are addressed.